How to reduce waste in manufacturing is increasingly in the spotlight. That's because many businesses are saving money through their clever waste reduction strategies. Devising a waste management strategy which complies with best waste management practice is very important. But, we do appreciate that within any business developing a strategy doesn't come without costs in management time. That is a valid point, but please do read-on!
To remain competitive in these times of reducing global growth, it's vitally important that top management concentrates on refining the core functions of any business. And, what could be more "core" to businesses than this?
Businesses stand to improve their turnover by up to 3%, simply by employing a better waste management and reduction approach. This is an estimation made by the Waste & Resources Action Program (WRAP), a government-funded charity that helps businesses to boost their profits through waste reduction. As a business owner, the process of actively managing waste is going to help you cut down on costs, and also play an active role in preserving the environment.
Watch the video below, which we made. It summarizes the main ideas covered in this article! But, don't forget ti return afterwards if you like what you see because there is a lot more to thus article beyond the video content!
No need to click anywhere if you are watching this video on this page.
Conduct a thorough waste audit
In order to know where to reduce, it is important to understand how much waste your business produces and how much of that is recycled.  That's where a waste audit will produce all the data you need.
You can either conduct a waste audit internally, or you can outsource the process to a waste management service. Knowing where your business has the most potential to reduce and recycle will give you a much better picture on how you can maintain a cleaner office environment while cutting down on costs at the same time.
Regulate your purchasing and packaging
As with anything else in life, it is better if a problem can be avoided before it actually manifests.
Manage your purchasing trends to eventually avoid wastage by focusing on products that are durable or reusable. If it does not already exist, create a more accountable purchasing system to ensure that your business avoids unnecessary buys.
As far as packaging goes, cut extra layers of packaging down to only those that are absolutely necessary. Similarly, you could encourage your suppliers to make the same considerations when packaging products for you.
Manage your bins better to reduce waste in manufacturing
One critical aspect of waste management within all business premises is the location of the waste bins. Adding more recycling bins all around can be an easy way how to reduce waste in manufacturing.
If possible, have one recycling bin next to every trash can in the establishment.
You will also enhance the likelihood of your staff using the bins appropriately if you label them well. This is helpful for differentiation between recycling bins and trash cans.
Picture illustrations of examples of materials that go into either will also help make the message clearer. Consider putting up catchy signs that encourage recycling for your staff.
The best place for such is near the recycling bins. You can, however, move them around from time to time to avoid monotony and keep the imagery fresh in people's minds.
Cut down on printing/paper excesses
Printing and general paper usage is one area where there is excessive waste. To curb this in your business, encourage printing on both sides of papers. Where possible, use email and other electronic modes of communication for office memos instead of printing papers and distributing them to individuals.
Do any rough work on the blank side of already used papers instead of writing on new sheets. If you can, print more on less space by reducing font and spacing, and wherever possible use modern printers which are designed to print on both sides of each sheet of paper.
Conclusion to Our Article About Reducing Waste in Manufacturing
It is well worth analyzing any business periodically, to understand how to reduce waste in manufacturing within your own business operations. With the reported ability of such measures to achieve 3% or more reductions in business costs, reducing waste must be seen as a priority.
As a business, you will normally have to manage waste from your own staff, and also from your suppliers. In some instances, this extends to the waste from your customers as well.
Unless you are deliberate in regulating it, the effects of poor waste management will undoubtedly be felt. By being aware of the waste stream in your business, you can manage it better for the good of the environment – and your bottom line.
---
What Others are Saying on the subject of "How to Reduce Waste in Manufacturing"
Waste prevention is better than cure, of course. Constant monitoring of your production processes and preventive maintenance can ensure waste is avoided before it occurs. via www.nibusinessinfo.co.uk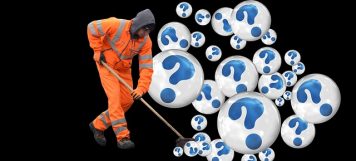 Nowadays, everyone is environmentally conscious. Across the country, recycling programs have become quite popular. Manufacturing facilities often have the greatest recycling opportunities. Statistics have proven that the bigger the facility, the bigger the payback.
Indeed, most of the waste material that is generated and discarded in the manufacturing process can be recycled and reused. via www.reliableplant.com
To develop lean business processes, the general procedure is managing processes, auditing from point to point. Plus, improving those processes through the compression of time rather than trying to juggle and manage assets.
If you view every business as a collection of processes designed to complete tasks, and create value (for the company and the customer). The secondary processes need to support the others (the office and administration for example). So, well thought-out strategies are needed at all levels.  And, you can see how this applies to virtually every business.
In most cases, lean process improvement emphasizes not only the prevention of waste, but the elimination of existing waste. In the quest for great ways how to reduce waste in manufacturing, less is often more!
Rather than adding processes, or trying to manage existing processes, you have to first reduce waste. That means targeting time, labor and materials that are not being used effectively or are wasted. via tallyfy.com
New Data Tools for Companies Wondering How to Reduce Waste in Manufacturing
Manufacturers may employ lean tools, such as Kaizen Continuous Improvement, 5S, Value Stream Mapping or Six Sigma to eliminate unnecessary waste and reduce necessary waste required for their operations.
However, implementing these tools requires resources and dedication over an extended period of time. While beginning use of one of these tools may ultimately be the best answer for your company don't delay. Simple solutions may be implemented immediately to jump-start your waste reduction.
Be aware that waste need not take the form of anything material/ physical. Consider for a moment the transportation of goods, and the waste of motion.
The waste of motion refers to the unnecessary movement of people or equipment and the related damage caused by that action on the person or equipment. Any motion, necessary or not, causes wear or tear on equipment.
Never Neglect Preventive Maintenance
A simple, but often overlooked, tool is a preventive maintenance schedule. Wear and tear is normal in a manufacturing process. However, not performing regular maintenance, just as you would on your car, will result in wasted dollars and time down the road. via www.415group.com
One of the real downfalls of inefficiencies in the manufacturing process is that, not only is the produced good worth no money, it actually has a negative impact on the company.
Look at how you store your raw material. Keeping on hand only reasonable amounts of inventory, storing material close to its place of final use and ensuring things are stored according to recommended guidelines will go a long way in preventing spills and waste.
Check the design of the systems you use, upgrade to smarter systems where possible, check for ease of cleaning and ensure equipment is washed to recommended guidelines, as well as keep an eye on your filtration.
Reduce the use of water and other solvents. Solvents are used for cleaning and dissolving various chemicals and while unavoidable in certain manufacturing processes, need to be used responsibly. Further, monitor your use of water, and optimize your processes, so less is used. via www.visserssales.com
Summary of "How to Reduce Waste in Manufacturing"
Increasing efficiency is a great way to make whatever a business produces more valuable to their customers. In the business-to-business world, customers like doing business with efficient vendors. The key is to find out where in the manufacturing process improvements can be made and to seize those opportunities. via midlake.com
Sorting the waste ensures that the recyclable items are getting to the right place. Assign someone the responsibility of monitoring the bins. They can then find a viable solution for eliminating, reducing or reusing the generated waste.
What you consider as waste can be a resource for some other business. Exchange the generated waste through a waste exchange program with such businesses.
Although wear and tear is a normal occurrence in any manufacturing process, if regular maintenance is not performed, your business will end up wasting a lot of time and money on seriously damaged equipment. via www.fishbowlinventory.com
Using closed loop systems allows companies to prolong the lifespan of chemicals by maximizing how efficiently they are used. The benefit here is twofold: it reduces the amount of contamination that is being produced while also minimizing the amount of new chemicals which need to be purchased.
Wastewater and industrial sludge often make up a large component of manufacturing waste streams. Companies can reduce these elements by looking for ways to minimize water usage in their operations.
In addition to reducing wastewater and sludge production, manufacturers can also look to classify these elements by their constituents. For example, some types of sludge that are high in organic materials can be sold to other firms who can use these materials beneficially. via www.cmtc.com