For those that want to know how to lead a sustainable lifestyle, what better way to start than through adopting green technology? So, read-on for our green technology tips.
If you are looking to live a more sustainable and eco-friendly lifestyle, technology has opened the door to a variety of products and techniques to help you stay green. Whether you are ready
to reduce your energy consumption, cut back on your household waste, or both, tech tools can help in a variety of ways.
Energy-Saving Appliances
A good start to your green lifestyle is to review your household energy consumption.
ThinkProgress explains a simple change like using LED lights instead of traditional incandescent bulbs can go a long way toward reducing your energy usage.
Recent advancements have made it possible to save on energy on even your most energy-hungry appliances as well. Smart appliances are a great way to rethink your energy usage.
Consider your energy output on a daily basis, and try to reduce your usage with the most advanced energy-efficient technology on the market.
Along those same lines, heating and cooling processes use the most energy in a standard residential household. Because of this, smart thermostats can be a boon to eco-conscious households.
Although programmable thermostats go some way toward assisting households with energy reduction, the programming process is highly user-intensive and time-consuming.
Smart thermostats do away with the prohibitive interface for a more user-friendly experience.
Not only does a smart thermostat track and adjust your settings automatically and learn your habits, but you can also directly control it from anywhere through an app on your mobile device.
Eco-Friendly Entertainment
To further reduce energy usage, consider using streaming devices to watch movies or listen to music, rather than purchasing CDs and DVDs. As Take Care of Texas explains, streaming uses
less energy than your traditional CD and DVD player, and requires less hardware, thereby reducing both your energy usage and potential waste from packaging materials.
Reducing Household Waste
An eco-friendly lifestyle necessitates a look at your waste producing habits. Take some time to review your use of disposable products like plastic straws and paper napkins, and consider
obtaining reusable or biodegradable alternatives. Reusable napkins and biodegradable straws are inexpensive and eco-friendly options you can easily add to your life, and that's just the tip of
the iceberg—which is where tech comes in.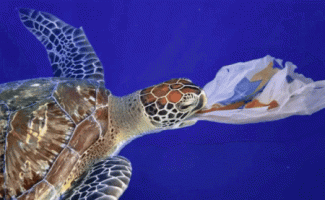 Use an app like GoodGuide to be sure that you are purchasing the most environmentally friendly products. If you need advice on ways to reduce your waste, check out Oroeco or
ForGood, apps that help you track your lifestyle, from disposable products to energy usage.
These apps compile information on your daily activities to help you reach your green life goals.
You can further reduce your waste output through the use of local exchanges where you can find local individuals who may be in need of items that you plan to dispose of. What's more, you can use these apps to obtain secondhand items, instead of purchasing brand new products.
Since the manufacture of new products requires energy, you can reduce your effect by purchasing secondhand, thereby diluting the energy usage for the creation of that product. In
addition, you are preventing waste by buying a product that would otherwise end up in a landfill.
Try apps like OfferUp, which helps you to connect with locals and buy, sell, or exchange a wide variety of items, from clothing to household goods.
Eco-Friendly Living is Easy
With modern technology, cultivating a green lifestyle is simpler than ever. Make the most of the information and gadgets available to help you improve your ecological footprint. Thanks to tech, it's easy apply green technology tips, and to do your part in making the world a better place.
---
More Information on How to Lead a Sustainable Lifestyle
When you start out to lead a sustainable lifestyle, it can seem to be an almost impossible goal to reduce your environmental footprint. You may feel this all the more strongly when you see that others around you are not doing their part. But keep true to your dream of a clean and vibrant natural world for future generations, and build-on to your determination to make a difference.
Try applying some of these green technology tips. We think that when you break it down into small steps, you will realise you have more power than you thought.
You may already be doing a few of these things, or perhaps all of it! But hopefully, you'll pick up some opportunities to do your part to help mother nature.
What is Sustainable Living?
Sustainable living is the practice of reducing your demand on natural resources by making sure that you replace what you use to the best of your ability.
A large part of sustainability rests on doing as much recycling as possible, and choosing the renewable and organic options. It can also reduce pollution and improve your health!
Sustainable Commuting
Buy a second-hand bicycle and start using it to commute everywhere.Take the stairs over the elevator. This also doubles up as a leg workout.Use public transport. It's also an excellent opportunity to catch up on reading and other things you couldn't do if you were driving.
Sustainable Fashion
Buy second-hand clothes where possible. Become a minimalist and take the 333-time capsule challenge. Invest in better quality items that last longer.
Choose a Sustainable Home
Sustainable homes are built using sustainable methods, materials, and facilitate green practices, enabling a more sustainable lifestyle. Their construction and maintenance have neutral impacts on the Earth.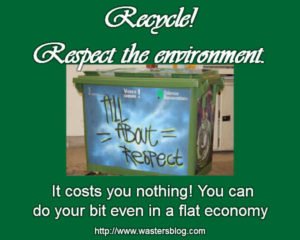 Often, they are close in proximity to essential services such as grocery stores, schools, child nurseries, work, or public transit making it possible to commit to sustainable transportation choices. Sometimes, they are off-the-grid homes that do not require any public energy, water, or sewer service.
When sustainably designed, houses are generally sited so as to create as little of a negative impact on the surrounding ecosystem as possible.
They are oriented to the sun so that it creates the best possible micro-climate, and provide natural shading or wind barriers where and when needed, among many other considerations. This is a very ancient way of using solar heating!
Ultimately, due to the large proportion of total energy use overall which goes into heating and servicing normal homes this green technology tip is the most important of them all.
Learn How to Fix Your Stuff
Laptop slow to load? Bedside lamp switch not working? Don't just bin those broken electrical goods. At least do some research online and whenever possible fix them yourself. There are a ton of videos which show you hos to do all-sorts of repairs and fixes.
Most people can follow those. It's sustainable. It saves money, and it is very rewarding when you achieve a successful repair.
Get Involved with a Community Garden or Allotment Society
It isn't just about growing your own food, being a member of a community garden helps to promote sustainable living in your area. Get interested in growing plants. Gardens create green spaces and the garden waste can be mulched and returned to support healthy soil.
Other Ideas on How to Lead a Sustainable Lifestyle and Live More Sustainably
When it comes down to it there are an enormous number of way to live more sustainably/ ways to save the planet, but we don't have room for them all here!
Here are a few more, in brief:
Buy sustainable clothes
Always re-use your own plastic bags
Volunteer at an environmental event, take the family!
Promote Sustainability online
Always try to buy Fair Trade Products
Pack a waste-free lunch in your own re-usable containers instead of buying it
Encourage hotels to go green when you visit them in the countryside or city
Use green business directories
Support environmental and social justice Organisations
Run a paperless office
Always switch to natural products whenever possible.
Concluding: Our Verdict on Leading a Sustainable Lifestyle
Our planet can only produce a finite number of resources. By that we mean all the goods we need, from food, to water. It and can only withstand a certain degree of greenhouse gas carbon emissions beyond which natural systems will fail to cope and the whole environment becomes stressed and life dies.
We only have one Earth and are utterly dependent on it for our survival and well-being. But both people and nature are facing severe consequences if our current consumption increases (that's the amount of energy we use and our demand for resources to feed, clothe and house us, as well as materials that we want for pure enjoyment).
It need not happen though if enough people apply these green technology tips, and mass movement is the result..
So, get started now! Follow our green technology tips and ideas and you can be much more sustainable in the way you live, influence others, and make a difference.