In this article, we describe why we think businesses really do need commercial cleaning for their offices. Read on and understand how this makes great sense, especially now that the covid pandemic has made us all so much more aware of the importance of good hygiene.
---
Most people spend their waking hours working. While many businesses may need a cleaning service now and then, know that some companies may only do minimal work like emptying the trash and some vacuuming.
There are still many allergens like dust, pollen, mites, and pet dander located in carpets, curtains, couches, and more. They may remain in the blinds, cabinets, and other upholstery that various people often use on a daily basis.
This is why you need a commercial office cleaning company that will give you deeper disinfection and ensure that everyone inside the office is breathing fresh air. Some of the advantages that you can get from them are the following;
Why Get a Commercial Cleaning Service?
Increase the Productivity of the Employees
Employees tend to be productive and work better when their office areas are uncluttered, clean, and free from dirt. They can breathe the air easier, and they remain healthy throughout the day. While many businesses recognize the need for ongoing work and training, very little attention is often done to improve clean and pure air in the office space.
It's already established by many that polluted air is a risk to a human's health, and this can happen indoors. Within the walls of a specific company, some may breathe unhealthy indoor air that's full of carbon dioxide. There can be an impact, or specifically, a significant drop in productivity can be evident when the indoor air is polluted.
Save Plenty of Time
Professional cleaners will save you a lot of time because they can promptly finish their jobs with their accuracy. They know where to vacuum, and they have disinfectants ready for high-touch surfaces. This is in contrast if the employees do the cleaning in an establishment. Their work is solely focused on washing the floors and using the right products.
In today's current pandemic, the establishment's cleanliness is already something that you should have the budget for. There should always be staff ready to disinfect the surfaces to prevent the spread of COVID-19 and other viruses that can cause sickness to everyone.
Many have also bought sanitizers, alcohol, and handwash soaps to reduce the number of people who can get sick in the office. The addition of janitorial services can significantly save everyone a lot of time that they can instead use in other more productive business areas.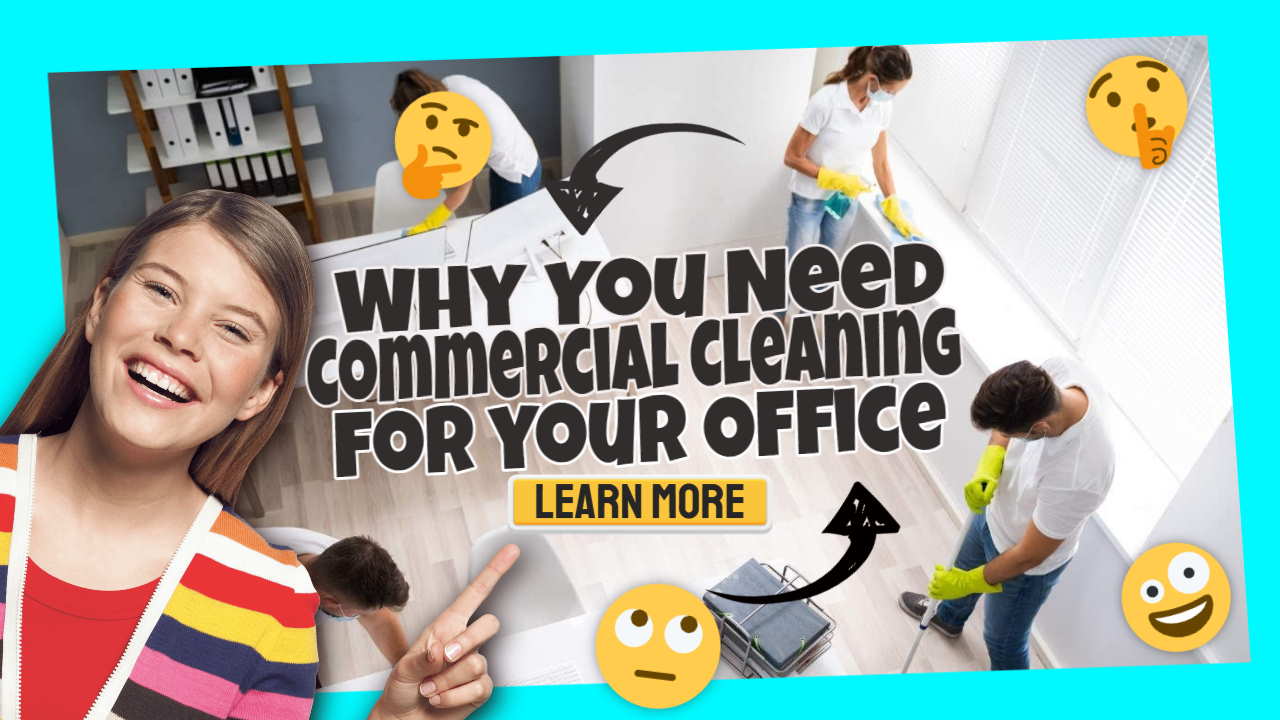 Saves Money
You can save a lot of money when you hire professionals rather than doing the cleaning yourself. Many business owners may hesitate to contact the experts because they think that it may be expensive. However, this is not the case at all. Many come with affordable packages and competitive rates, and they are more effective in disinfecting the establishment. Many entrepreneurs are saving money. After all, they don't have to purchase gloves, masks, cleaning solutions, brushes, and other tools because these are all provided by the agency.
Enhance your Professional Image
If your lobby is always clean, neat, and tidy, it will bring an excellent first impression to the guests, customers, and investors. The personal image of the company is going to be enhanced ten-fold, and many of the clients will not hesitate to go inside because they know that there's disinfection being managed by a competitive team everywhere in the building.
The safe and healthier surroundings are a bonus. For one, it won't have any potential hazards that are present in an untidy workplace. There's a decreased chance of personal injury happening to both customers and employees alike. They won't likely contract any infectious diseases while working, which translates to fewer sick days.
Why Outsource your Cleaning Services?
Saving money, getting more time, and regular maintenance are just some reasons why companies tend to outsource their cleaning and disinfecting operations to third-party companies who are reliable with these kinds of things. They can save time, money, and other resources if another team is handling the work needed to be done daily. With the priority of hygiene and disinfection, the business is on its way to getting more customers and revenues.
Many third-party companies have utilized effective techniques on how to combat the COVID-19 virus and other microbes that are usually found in the office. They offer affordable rates with faster services without compromising on quality. They have solutions, sprays, and fogging methods that are EPA-approved, and many of the frequently-touched surfaces like light switches, tables, and countertops can have a thorough cleaning.
They tend to use alternative methods like high-intensity ultraviolet radiations that don't harm people, ultrasonic waves, and blue LED lights effective against the COVID-19 virus. Some use non-conventional methods like fumigation and fogging, especially outside of office hours, to ensure that everyone going to work in the mornings will be safe. You can read more about getting your workplace cleaned and ready against COVID-19 at this link here: https://www.who.int/docs/default-source/coronaviruse/advice-for-workplace-clean-19-03-2020.pdf.
Softer Surfaces are Cleaned Thoroughly
If you have drapes, rugs, carpets, and upholstery, you can expect them to be disinfected regularly if you have a cleaning team on standby. They'll use the appropriate detergent and dry them out quickly so that the employees and guests can use the couches again when they are inside the business establishment. Many of them know how to launder items to avoid damages to the carpets and rugs.
When it comes to the disinfection of linens, towels, cases of throw pillows, and other fabrics, they'll set the washer's temperature to the warmest possible setting that does not damage the clothes. They wear masks and gloves during the entire process, and they are washing their hands frequently to avoid contracting any kind of disease.
For the ATMs, remote controls of televisions, touch screens, and keyboards inside the offices, many cleaners can use disinfectant and product solutions recommended by the EPA. Some of these disinfection solutions and products may contain alcohol because this will help them dry quickly and prevent water damage to the electronics, and they are very effective in general.