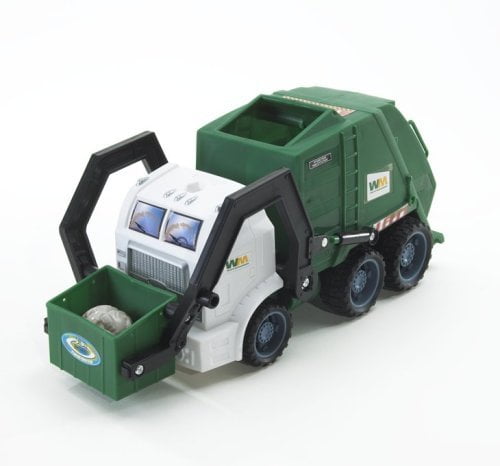 The MATCHBOX trash truck is an iconic replica of a classic RCV design, in the livery of the well-known or garbage collection and waste disposal company "Waste Management Inc".
These exciting vehicles bring city adventures to life! Choose from a variety of city vehicles that really work, from trash trucks, to construction, bulldozers and more! Colors and decorations vary.
Product Description
The Matchbox Real Action Garbage Truck 2009 has a rugged look and is tough!
With rolling wheels and durable parts, it is ready to go outdoors and get the job done.
The garbage truck features a cool fork lift that dumps its load into the compactor when you work the lever.
Click here to buy from Amazon