The Merseyside Waste Disposal Authority (MWDA) announced on May 19 that it has signed its £640 million waste and recycling contract with Veolia Environmental Services.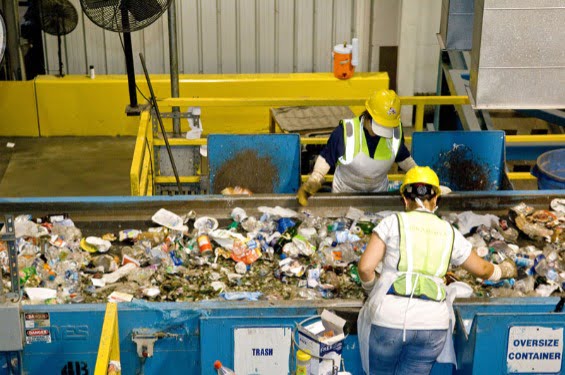 The news comes just a month after Veolia ES was named preferred bidder for the contract, ahead of competitor SITA UK.
The 20-year contract, awarded by the MWDA on behalf of the Merseyside and Halton Waste Partnership, makes Veolia ES responsible for operating the area's network of 16 household waste recycling centres, plus its materials recycling facility (MRF) at Bidston.
As part of the contract, Veolia ES will invest in all these existing facilities and also deliver a new £16 million flagship 100,000 tonne-a-year capacity MRF and visitor centre at Gillmoss, Liverpool.
MWDA chair, councillor Kevin Cluskey, said: "This is an enormous achievement for Merseyside and will be a great boost for achieving improved recycling rates. In such financially depressed times it is encouraging to see this size of contract and level of investment in Merseyside.
He added: "Veolia's arrival on Merseyside marks the start of a whole new era for recycling on Merseyside. They will bring major new investment in public facilities and improved recycling rates based on their experience as part of the UK's leading waste management company."
Procurement
The waste management and recycling contract is part of a major procurement exercise by the MWDA with its five local district council partners – Liverpool, Knowsley, Sefton, St Helens and Wirral – and Halton borough council, targeting improved recycling rates across the Merseyside and Halton area. It also includes the operation of the existing four transfer stations servicing the waste collection authorities.

Denis Gasquet, chief executive of Veolia ES, commented: "We are delighted to have been awarded this prestigious Waste Management and Recycling Contract by MWDA which we believe will be the catalyst to further improving recycling performance in Merseyside.
"Our investment in both new and existing recycling infrastructure will boost recycling capacity and ensure the HWRC network is user-friendly and attractive to visit. By supporting education initiatives to publicise "Reduce, Reuse, Recycle", we will also generate more interest in recycling across the region," he added.
The 'Waste Management and Recycling' contract is the smaller of two deals currently being procured by the MWDA as part of its £3.3 billion procurement programme which aims to reduce the region's reliance on landfill and increase recycling rates over the next 25 years.
More at the Lets Recycle website here.